The National Railways of Zimbabwe (NRZ) is one of the first companies to realise the impact HIV could have on its workforce and came up with a comprehensive HIV and Aids workplace policy.
The organisation established a section within the Medical Branch to deal specifically with HIV and AIDS issues and started a programme to treat and educate workers on HIV.
The NRZ HIV and Aids programme started in 1992.
The acting HIV and Aids Programme Officer, Mr Dewa Kondo, said the HIV and Aids Programme was started to raise awareness and manage loss of productive man hours.
"It was realised that HIV and Aids was having a negative impact on the company.  Affected workers could not come to work and sought treatment outside since NRZ did not have suitable facilities.
"Production time was greatly affected as some requested off sick days, hence the reduction in time at work".
Mr Kondo said the organisation had made great strides in ensuring a healthy workforce through its workplace HIV and Aids programme.
"It is very expensive to lose an employee. The organisation cannot employ and train new workers yearly because it is an inconvenience. Having our own facilities ensured that workers would be treated on time and be educated on good health practices.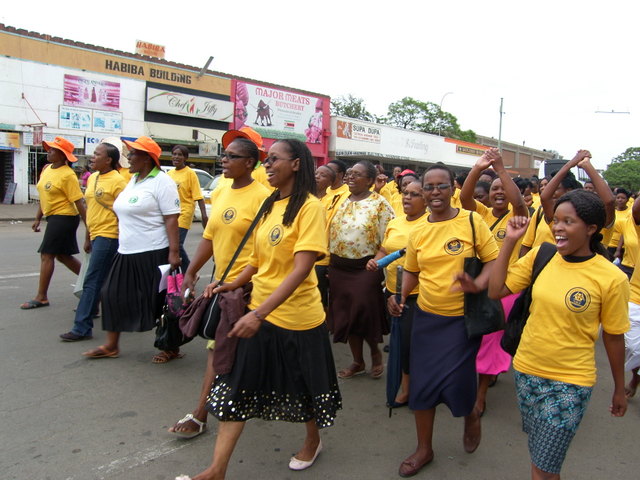 "We now do campaigns to educate workers on health.
"Another benefit is that workers will be healthy enough to work productively during the required hours, hence productivity is expected.
"A healthy worker has more potential in terms of productivity".
Mr Kondo said that currently NRZ does not have donors sponsoring these programmes.
"We are grateful to the Swedish International Development Agency (SIda) as they donated a vehIcle that made it easy for the programme to be undertaken throughout the railway community."
He said even without a donor, the NRZ HIV and Aids programme was progressing quite well.
The NRZ has plans to start providing Anti-Retro-Viral (ARV) drugs at its health centres.
"The NRZ Health department has plans to start distributing ARVs to its employees as well as the community at large.
"So far, the distribution is being done in Hwange and Dete.
"We want to create partnerships with the government because ARVs are obtained through the government.
"This will enable the NRZ medical centres to directly take ARVs from the National Pharmaceutical Company of Zimbabwe (Natpharm) as registered centres.
"We are also planning to formally train nurses in HIV and Anti-Retro Viral Therapy (ART), and Peer Educators in Opportunistic Infections and ART.
"This will help the health department with up-to-date information".
The National Aids Council (NAC), the custodian of the HIV and Aids campaigns and programmes in the country, is on record calling corporate organisations like NRZ to initiate HIV and Aid programmes for their workers as well as coming up with sustainable HIV and Aids workplace policies.